Data Discipline
Thinking about digital transformation? Start with your data governance practices.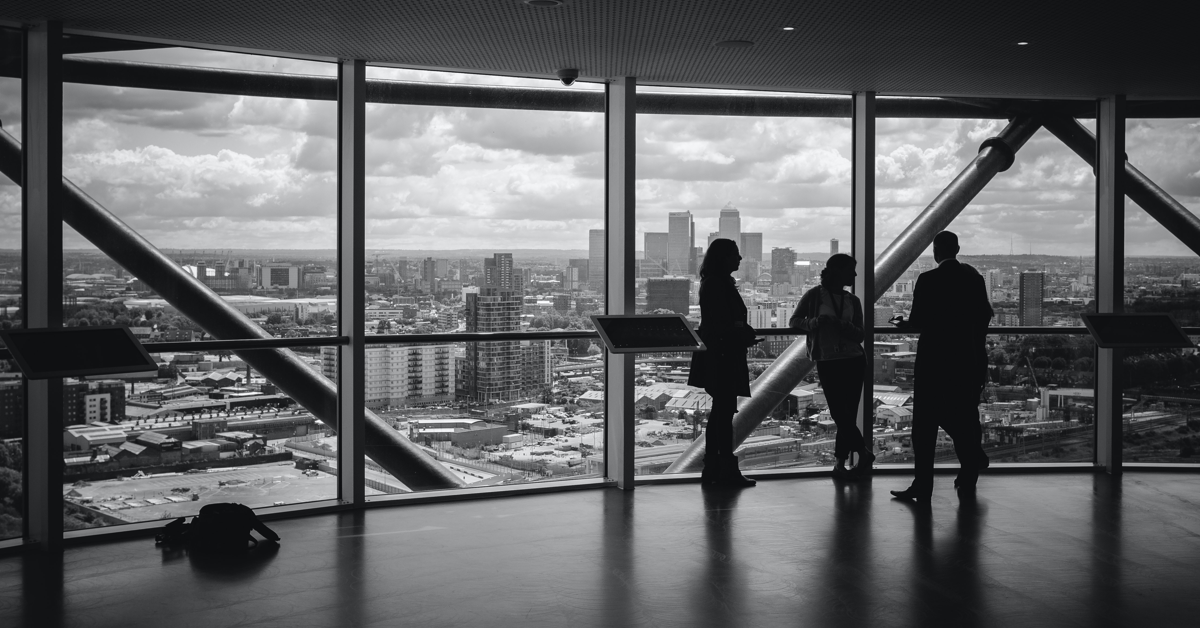 Your Data is your most important asset
Despite being in the business of data, much of insurance runs off of fragmented data sets, disconnected systems, and legacy software. With how much time leading brokers spend normalizing and understanding data, it would be beneficial to take a look at the processes around this. To win today, and set yourself up for wins tomorrow, start with your data. Let's discuss how.
Overview
Your data is the key to short-term profitability and is also the foundation upon which all subsequent innovations will be built.
Start with a data-driven vision for your firm, with clear goals and an understanding of where things currently stand.
Look for quick wins and have a clear change management strategy.
Strive to foster a culture of data ownership across the whole firm.
Every piece of data you have is critical.
This includes simple details, like the spelling of the client's name or their phone number, as well as more complex points like risk exposure or loss data. Normalizing data is the process of assessing and improving the data to ensure it is correct, current, complete, and consistent.
Let's say your firm just acquired a small local brokerage firm. They were using a different AMS than what you are used to, and their data is partially incomplete, formatted differently than yours, and lives within different spreadsheets, emails, and paper documents. You now need to assess, clean, enhance and format the data to work with your AMS.
Data improvement and normalization is a tough process, but without making corrections early, the problem compounds. When brokerages are sold or acquired, data normalization is oftentimes looked at like a one time project. Instead, data governance must be routine and firmwide. The more proactive you can be, the better.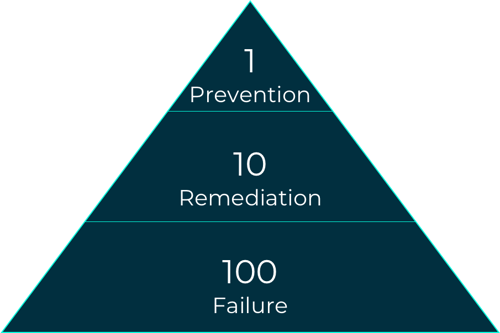 Some experts estimate that it costs 10 times as much to fix defective data as it does to stop it from entering your systems in the first place.
So you need to prioritize your data now, but there is already so much work to be done that it's hard to find the time to step back and think about long term innovation projects.
Short term value, long term success
Not only does data represent an opportunity to create short term growth, but it is also the foundation upon which all subsequent innovations will be built. Whether new insurtech tools emerge, you want to add new product offerings, or assess a market shift, quality data is the key to making those changes. The firms who are fastest to capitalize on new opportunities will win, and your data gives you that agility. Many brokerages are not getting the most out of their data today, and disorganized data presents a roadblock to digital transformation.
Creating a winning data governance strategy
Don't look at data normalization as a one time project. Your data governance strategy needs to be comprehensive and ongoing. Just as you need consistent diet and exercise to maintain and improve physical health, you need consistent data management and quality control to maintain and improve your data.
Here's how to get started.

Create a Data-Driven Vision
Improving your data governance procedures starts at the top of your organization and is a firm-level commitment to good data. Set the tone in your organization for how important data quality is across every level. Prioritize data being correct, current, complete, and consistent now so it can become accessible and integrated later.
Start by assessing current data quality, determine what data and data sources you need to power current and future workflows, and set measurable goals for where you want to get and stay.
First, assess where you're at. High-quality data powers connectivity, so you need to determine if your data is… correct, current, complete, and consistent.
Data quality is in worse shape than most managers realize
In a study involving 75 executives, only 3% found that their departments fell within the minimum acceptable range of 97 or more correct records out of 100.

Friday afternoon data assessment:
Take a look at the last 100 customer orders and identify how many records are error-free.


Start Small and Manage Change
After you have assessed your data, you will have identified some areas for improvement. Look for the low hanging fruit for some quick wins. While it can be exciting to embark on a new strategic initiative, be careful not to overwhelm your team; look for small wins with both immediate and long term value first.
These small wins could be things like correcting client names, phone numbers, or adding a process for double checking data entries for accuracy.
Celebrate these small wins and continue setting the tone for how important data governance is firmwide.
When you are working on quality data entry, think also about what data you might need in the future- not just now. This will help you identify new upselling opportunities, save time rekeying data, reduce errors, and improve the efficiency of your servicing teams. All of these add up to more revenue and fewer expenses.

Foster a culture of data governance:
Quality data is a team effort that requires your whole organization to succeed. Instilling a sense of firm-wide ownership over data quality will help you get to where you want to be and stay there.
Imagine the ideal outcomes from your data driven vision. Your data is extremely accurate, your carrier partners take notice, your team has become extremely efficient, and the resulting business growth is substantial.
What does a culture of data governance actually look like?
New employees are trained on best practices, allowing you to scale and maintain this culture of data governance.
Employees and teams are rewarded for data quality, and your organization is competitive about it.
Every member of your brokerage knows exactly how to make their data excellent, with a clear process and understanding of its importance.
The processes and incentive systems are designed and overseen by an executive committee or data working group. This group set a vision and designed solutions by taking input from executives, CLLs, desk-level employees, trading partners, and insurtech partners.
Measuring success
Start off by assessing your data quality so you know your exact starting point. Set a clear benchmark for where you would like it to be, and by when. You need to consider M&A activities and ongoing employee involvement, so pick a cadence you will aim to maintain as well.
Determine how you will measure this on an ongoing basis, and when you will check in on your data. These assessments can be monthly, quarterly, biannually, etc.
Short Term Results:
With data that is correct, current, complete, and consistent, it will become accessible and integrated. The short-term value of this is twofold; you will power improved analytics, and your submissions will be faster, more accurate & more complete.
Complete data empowers deeper business intelligence tools, giving you visibility to new insights and trends that you otherwise wouldn't have. Even when it comes to seemingly minor details, more complete submissions also help you move faster and win more business.
A broker we worked with at Highwing had 45% correct industry codes, which added a step in the submission process, made industry code an irrelevant filter for analytics tools, and slowed down the process of adopting new technology tools.
After three months, the broker reached 96% accuracy on their industry codes. The benefits of more complete submissions and more accurate analytics are already paying dividends.
Long Term Results:
In the long term, quality data will allow you to readily integrate with new insurtech tools and have a reliable foundation to build innovations off of. Data discipline, over time, will be the differentiator that allows you to capitalize on new opportunities and out-maneuver your competition.
Another longer-term effect we have seen is that the things that people talk about start to become realities. All of the projects or improvements you've thought about for a while start to become much easier to implement.
Prior to overhauling their data governance strategy, a client had difficulty creating a holiday gift list because of some seemingly minor data points missing. Projects like this should not present an obstacle like this.
With data discipline over time, forms are pre-filled quickly and accurately, client communications are high touch and high value, and quality data is readily accessible to your whole organization.
Finally, you will increase the value of the business as a whole. Companies with accurate information are easier for partners, investors, and stakeholders to understand and engage with.
Next steps
So we've given you a lot to think about. Think about it this way: we laid this guide out like a menu, so don't order your dessert first.
Start by assessing your firm's data.
Set a data-driven vision
Start small and manage change
Foster a culture of data governance
Measure success
Remember, just as diet and exercise isn't a one-time project, data discipline isn't either. This is an ongoing process and the most important thing you can do is get started.
Want to know more about where your data is at? We would love to discuss how we can help you implement these strategies and take ownership of your most important asset.
A Buyer's Guide to Insurtech Solutions
When it comes to digital transformation, data is just the first step. We will be releasing more guides to your digital transformation strategy monthly. Subscribe for email updates so you don't miss out.
LET'S TALK DATA.
Looking to take control of your organization's data? We would love to help.