Systems, not Tools
Your business is unique and your software should be too. Smaller, more tailored systems will enable the broker of the future.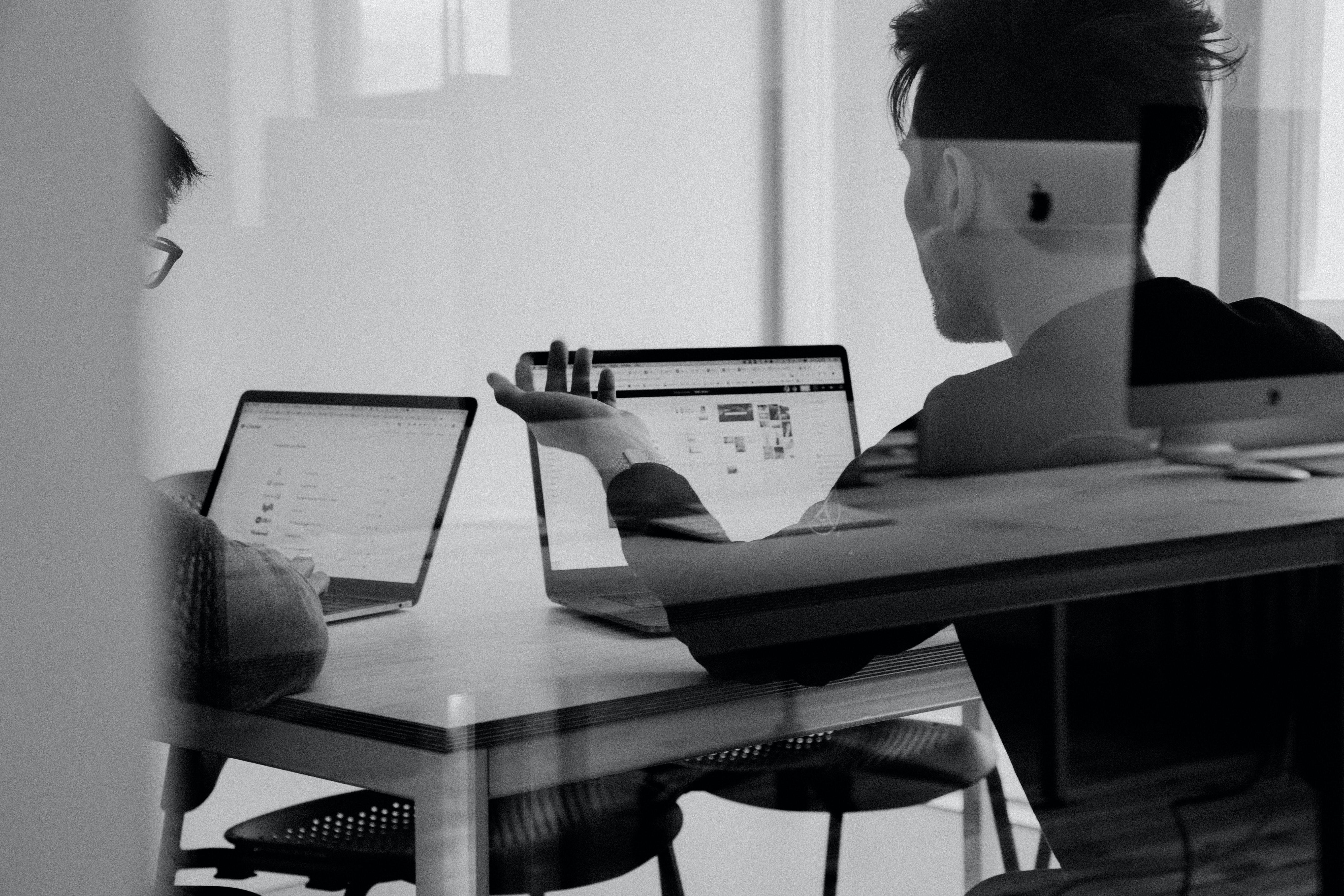 systems are groups of integrated tools.
Every brokerage is different. Part of the competitive advantage middle market and small commercial brokers have is an intricate knowledge of the markets they operate in forged through strong relationships. This knowledge affects the unique makeup of your brokerage, your go-to-market strategies, and just about every process internal to your business. So why are so many insurtech solutions one size fits all?
Your systems are collections of integrated tools. Open systems allow you to leverage the best possible tools for any process or stage of the value chain, so you can create a process that works for you, not just for a software provider.
As you work on your digital transformation strategy, it can be easy to say yes to every tool that you hear about through associates or competitors, but these all represent investments of time and capital, so being choosey is important. Choosing the right tools comes from being mindful of the systems you want in place today, and in the future.
Overview
To design the best systems for your business and pick the right tools to build those systems, you should:
Focus on access and open data
Prioritize integration and flexibility
Ensure ease of use
We also have included a more detailed list of the steps to implementing the systems of the future at the end of this page.
Focus on Access and Open Data
We are at a crossroads when it comes to the value of huge, standalone software systems. As a broker, you know how unique your markets, your clients, and your processes are, and your understanding of those things is what makes you successful. So why are your software systems somehow different? Why do your tools and systems have to be one size fits all?
What we are moving towards is the era of mass optionality. The future will be powered by smaller systems that are more custom and faster moving. Capitalizing on these highly tailored solutions is enabled by open data.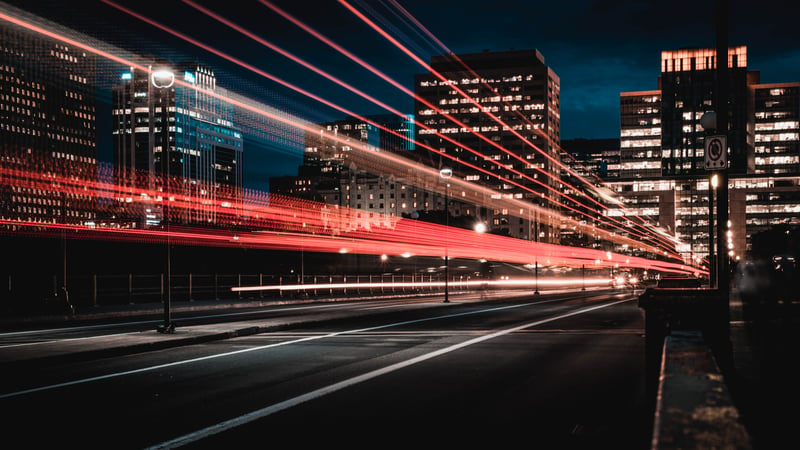 What is Open Data?
Open data doesn't mean waiving off privacy and sharing your book of business around left and right. Open data means ownership and control of your data exercised in a way that drives easy collaboration and connectivity. It means more impactful digitization efforts, more efficient teams, and countless technology driven opportunities down the road.
At their core, open data platforms provide a baseline model for data to be organized, presented, and shared. When it comes to insurance, it means you have control over your data and the flexibility to expose it to external parties of your choosing; you decide what data is shared, with whom, when, and where. This drives faster innovation, improved insights, deeper context, and access to new tools and capabilities.
Let's go over the benefits of open data in insurance:
Speed of Innovation
Our data shows that the average time to bind a middle market commercial policy is 40 days from start to finish, and a one day improvement in speed equates to a 20% lift in closed business.
Open data drives speed of innovation because it gets the groundwork of innovation out of the way for you. You don't need to reformat all of your data to power an integration because the formatting is already perfect. You don't need to worry about filling in the holes in your data because integrated 3rd party sources have done it for you.
With uniform formatting and fast integrations, you can spend less time deploying new programs, and more time benefiting from them.
New Insights and Deeper Context
Open data gives you the ability to understand your business in new ways. Whether you are integrating with a new analytics partner, sharing enhanced data sets to your innovation team, or analyzing relationships with your favorite markets, open data gives you a bigger picture that's easier to understand.
This, in turn, allows you to focus more on what makes you unique; in your submissions, in your relationships, and in your processes. Deeper context will help you tell carriers a better story in your submissions, get submissions to the right places faster, and make client communications as efficient as possible along the way.
New Tools and Capabilities
Perhaps the most important value add offered by open data is the ability to add new tools and capabilities. Like I said, your market, relationships, and process is unique, so your software should be too. Whether you want to integrate with new analytics tools, electronic forms, client portals, or more, open data provides faster connection and improved agility.
Prioritize integration and flexibility
Digital transformation is being driven by rising customer expectations, threats from more agile, digital-first competitors, and the need to be more adaptive to an increasingly unpredictable world. Because of these drivers, we need to prioritize speed. How do we achieve speed you ask? Well, we can start by removing mundane, unnecessary tasks through integrated systems.
Brokers spend substantial amounts of time rekeying data into multiple tools and formatting the same data in different ways; essentially repeating work. There is also considerable time lost in email communications back and forth between clients and trading partners. These are all solvable through flexible, integrated systems, and you should prioritize integrated systems as you plan your digital transformation.

Understanding APIs
APIs are the solution that will thrust businesses forward to become industry leaders. Companies that are unable to keep up will mercilessly be left behind. Insuretech Connect co-founder Caribou Honig exclaims "this is the decade of integrations".
So, what exactly is an API? The API acronym stands for application programming interface. The Oxford English Dictionary defines an API as:
A set of functions and procedures allowing the creation of applications that access the features or data of an operating system, application, or other service.
In layman's terms, APIs pull the exact data needed, when it's needed, and then presents such data in a readily useful way. They enable integrations, so your tools begin feeling less like a scattered group of softwares, and more like a unified system to run your business efficiently.
APIs In Insurance
Insurance significantly lags other industries in API utilization. The financial industry, which has embraced API integration, has over 2,000 APIs available. Insurance companies, on the other hand, have access to less than 10% of that amount. It has only been within the past 3 years adoption of APIs has seen a marked increase among insurance organizations.
The role APIs and integrations play within the insurance industry will be nothing short of transformative. By providing quick access to services, vendors, companies, brokers, and clients in a safe and efficient way, APIs can accelerate an organization's forward momentum in one or more ways:
Speed: Large, cumbersome data systems limit a user's ability to access information quickly. APIs provide companies the agility and speed necessary to react to an ever-changing marketplace.


Reach: APIs extend the reach of an organization to other businesses, both within the industry and externally. The opportunities are nearly limitless as APIs can leverage relationships to drive new business, access previously unavailable markets, or assist in increasing client retention.
Integrations to drive new distribution models are already taking hold in personal lines, according to an article by Mark Breading of Strategy Meets Action
Devices:

With a world filled with the Internet of Things (IoT), insurance companies can tap into devices such as smartphones, GPS trackers, sensors, or practically any other device to collect pertinent data to improve everything from claims frequency to customer communications.
Ensure Ease of Use
Leading a brokerage is tough enough, and insurtech is already posing a unique change management challenge. Sometimes technology and digital transformation can appear abstract, and complexity is assumed. It doesn't have to be this way, and you should always seek out tools and processes that are as easy to use.
Oftentimes when we're being sold on a transformative new technology, there is little consideration to the astronomical cost of implementing it. It would be great if brokerages could build and iterate on technology like they're an engineering team at Google, but hiring or outsourcing tons of technical muscle is not realistic for most.
But what if you didn't have to hire engineering teams to build, test, iterate and deploy new tools? What if you could develop applications 10x faster than traditional development methods? Just imagine how fast and efficient your digitization efforts would become.
Developing custom websites, applications and integrations is now easier, faster, and less expensive than ever thanks to low code and no-code tools. Low code and no code tools have been around for a few years, but only recently are they moving into enterprise-scale with some prominent case studies in insurance.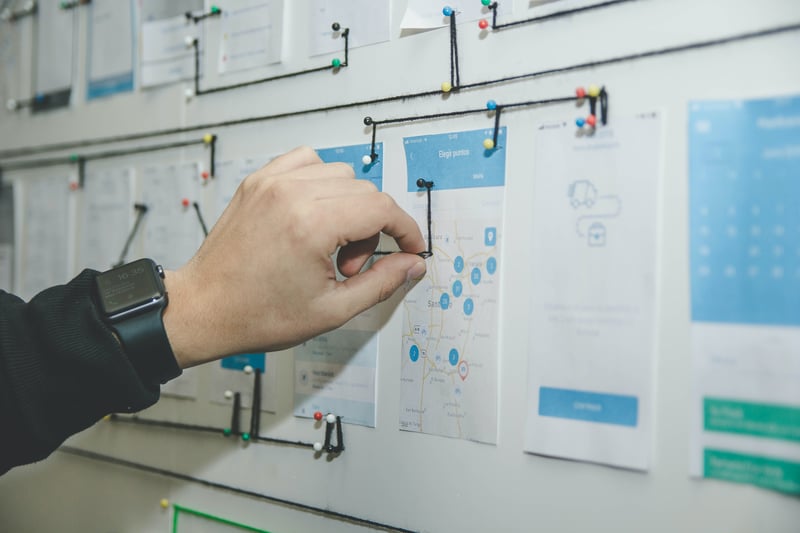 What is Low Code?
Low code is a visual approach to software development that allows teams to build applications 10x cheaper and substantially faster; oftentimes without needing the help of software development teams. Low code platforms enable users to drag and drop existing elements and features together to build applications and websites without writing code.
Low code was made popular by website builders like Squarespace and Wix that enabled businesses to inexpensively build, launch, and host websites. Since then, low code and no code platforms have gone a step further. Several tools such as Zapier or Unqork now enable users to build custom applications and automations at scale without coding.
Low Code in Insurance
So far, there are not a ton of insurance-specific low code tools, largely because of the closed nature of the legacy systems that power the industry; but that is changing. Sure, a small agency could use Squarespace for their website or build an integration between spreadsheets and email using a tool like Zapier, but there are few operationally focused solutions out there.
That's changing quickly as a result of the insurtech revolution, however. Insurtech has invigorated a focus on connectivity and automation, and low code platforms are becoming more and more valuable to the industry.
Here's some loc-code resources we love:
The Benefits of Low Code
Quickly capitalize on new opportunity areas and markets
Low code tools can build new applications 10x faster and substantially cheaper than traditional software development methods. You read that right: TEN TIMES FASTER. As new opportunities arise for partnerships, product offerings, or technologies, low code platforms are your fastest way to market.
Test new ideas and initiatives without massive technical overhead
Deciding what to focus your innovation efforts on can be exhausting when technical overhead is so high. With low code, your team can quickly build, test, and iterate on new projects without burning through massive amounts of cash. This will supercharge innovation frameworks like agile methodology or design thinking, creating an innovation powerhouse in your firm.
Some examples of where the industry is quickly testing new systems using low code include custom built agent portals, underwriting applications, customer quoting tools, and claims dashboards.
Boost Policy Profitability
Increasing the value of each policy is fast and inexpensive with low code tools in your arsenal. Some companies are utilizing low code chatbots, customer notification platforms, and email automations to build or improve upon customer touchpoints. Building automated systems to engage customers at the right time on web or mobile can help increase upsells, improve communication, and benefit customer satisfaction as a whole. A fellow Denver company, OneReach offers clients a low-code platform to build AI powered chatbots to engage with customers, for example.
Automate manual processes
Automations are a breeze with low code tools. Integrations using tools like Zapier don't only save time by eliminating the need to re-key data, but also allow you to take advantage of automations. Removing the mundane, low impact tasks from your firm saves immense costs, and doesn't require a massive upfront investment when you're working with low code tools.
Decrease legacy costs
Moving away from legacy systems is always a big undertaking, but moving bit by bit can make things easier. Replacing legacy tools with newer versions built with low code can help you immediately decrease maintenance costs and quickly deploy new technology. This saves both the one time costs of custom software development and decreases the recurring costs of your technology.

The Principal's Playbook to Systems
We've given you a lot to think about, so let's tie it all together. Here are the steps you need to take as a principal to modernize the systems at your brokerage and win the future.
Start with accessible open data
First, start with accurate, uniform data, and a robust data governance process. Quality data empowers all subsequent innovations and will give you some quick wins.
Work to understand how your competitors, vendors, and trading partners are using data. With more agile, digital-first, monoline competitors, your data may not be as strong of a competitive advantage as it has been historically. Discuss with core trading partners and vendors what data you can connect between firms, identifying areas where you can create value together.
Focus on connecting data and systems within your own firm first. This will help create efficiency, collaboration, and a foundation to build off of.
Establish initial criteria for what data can be shared with whom, and what is off-limits. Create clear KPIs for your efforts, and decide when you will review progress.
Implement an Integration centric strategy
Identify where your teams are repeating work. Integrations are great for eliminating work, so




Focus on systems that work together. Forget duplicate entry in different tools, and manual processes to ensure your tools work together. Look for open APIs and tools that can work as one.

Keep the big picture in mind. Flexibility is the key ingredient here- not all integrations are as strong as others
Steps to Implementing Low Code
Further, familiarize yourself with the low code landscape to understand opportunities

Identify problem areas in your organization and assign an insurtech working group or innovation team to own the challenge.

Use design thinking or agile methodology to design potential solution.

Pick a low code framework to build and test a solution (or multiple!)
A Buyer's Guide to Insurtech Solutions
When it comes to digital transformation, there are lots of moving parts. Click here for part one of our guide, which focuses on data. We will be releasing more guides to your digital transformation strategy monthly. Subscribe for email updates so you don't miss out.
Let's talk about you.
Your brokerage is unique and your software should be too. Let's talk about how Highwing can power tailored solutions as unique as your business is.