3 min read
2021 Will Be The Year of Cyber Insurance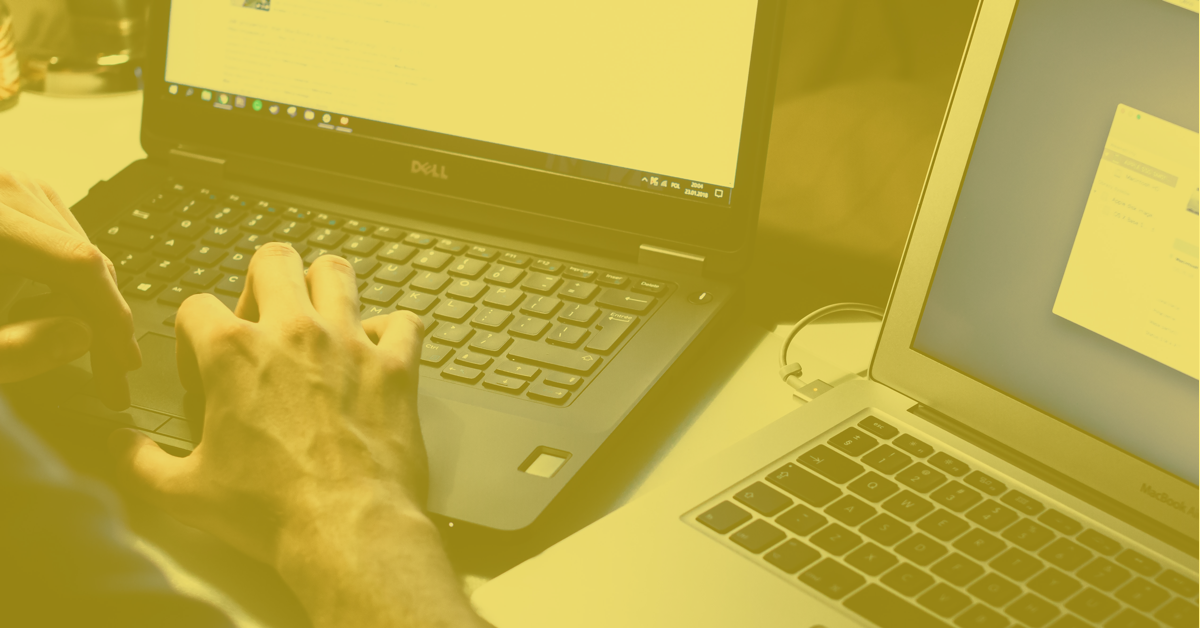 Just a month into lockdown, the FBI reported a 400% increase in cyber attacks and the recent Solar Winds attack marks a new era in cyber espionage by nation-states targeting the private sector.
With such a huge increase in cyber crime, including a substantial jump in nation-state sponsored attacks, cyber governance will become a priority across sectors in 2021; especially as penalties are introduced for companies lacking sufficient cybersecurity infrastructure.
Bringing a deep understanding of risk, the insurance industry is in a unique position to be a leader through an emerging challenge.
Cyber insurance is a new type of risk, however.
The backdrop for this new challenge is an industry already going through rapid digital transformation, and insurance companies aren't totally sure what that might mean for them.
Let's dig a little deeper into what is happening with cyber lines today.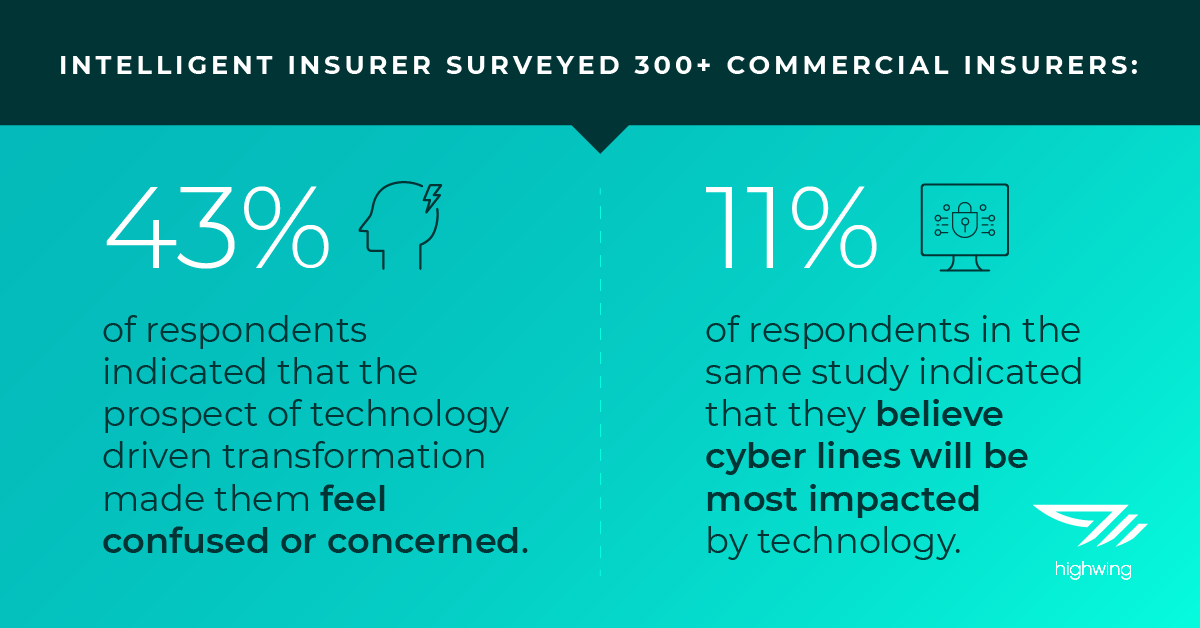 Intelligent Insurer surveyed 300+ commercial insurers to see which technologies they are investing in, which functional areas are most impacted, and which lines of business stand to benefit most. 43% of respondents indicated that the prospect of technology driven transformation made them feel confused or concerned. In the same study, 11% of respondents indicated that they believe cyber lines will be most impacted by technology.
Still, Cyber Insurance hasnt grown quite as much as expected until recently. In a Deloitte Survey of middle market buyers, respondents overwhelmingly indicated that brokers either do not offer standalone cyber insurance, advised against it, or have not suggested it. In the same survey, when asked about issues with buying cyber insurance, clients thought costs were too high and they didn't understand the core value.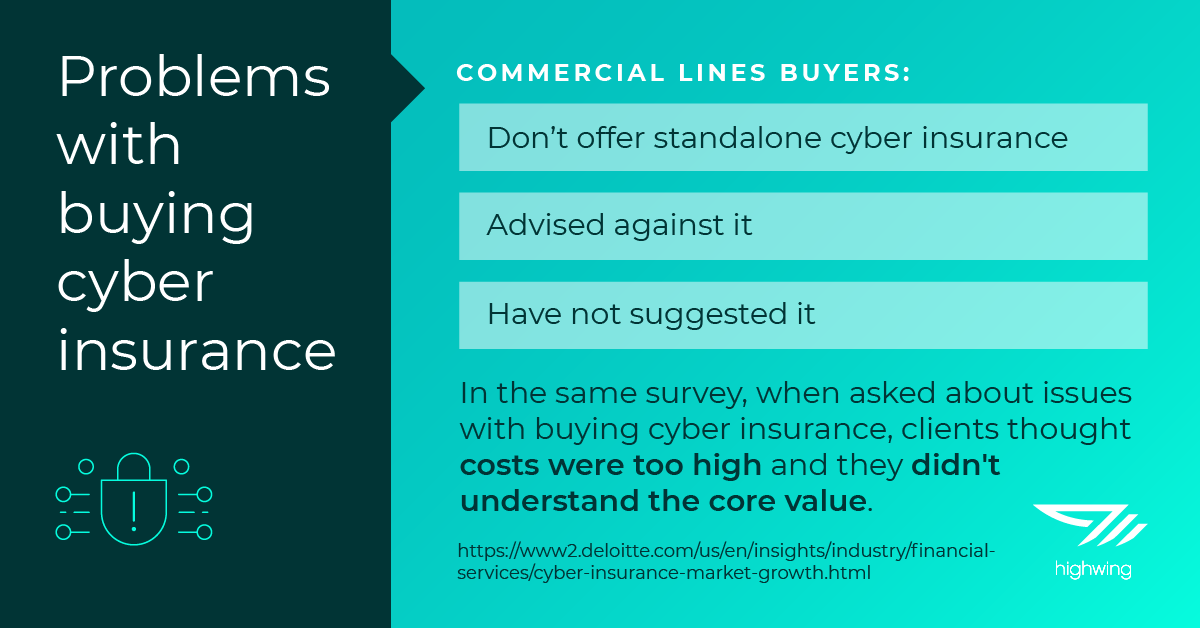 The opportunity
There are clear challenges associated with attempting digital transformation while we are seeing a massive shift in how cyber defense needs to be approached, but it's as much an opportunity as it is a risk.
First, we need to recognize the necessity for digital transformation with these new risks. With so much valuable data available, it's time to recognize the vulnerabilities in legacy systems.
Especially when we consider the potential costs of a data breach, the bill for your innovation programs seems small. Not only are there fines, but negative PR, the loss of customer trust, damage to relationships, and retroactive need for new cyber capabilities are costs that can be extremely damaging.
With that said, adopting modern best practices is a massive opportunity. PWC estimates annual gross written cyber premiums are set to grow from around $2.5 billion today to reach $7.5 billion by the end of the decade. Companies that develop robust capabilities and offerings in this area, either through collaboration or in-house expertise, have the opportunity to benefit from this growth. At the same time, investing in your own cyber capabilities allows you to deepen your client relationships, helping them understand an increasingly complex area of risk.
What to do today
Insurtech will become an enabling factor in freeing up more time for personal interaction with your clients. The human element of dealing with the cyber insurance field is hugely important. Two-thirds of cyber incidents are the direct result of employee behaviors – from lost devices to actions by disgruntled insiders.
In the earlier mentioned Intelligent Insurer Survey, 29% of respondents indicated that company culture is the biggest business challenge to leveraging technology and innovation in commercial lines. Creating a culture of proper data governance will be crucial for the firms that want to capitalize on this opportunity. You can read more about developing an innovative culture here.
Similar to other opportunity areas within digital transformation, the opportunity in cyber insurance is to become more than an agent for your clients. Take a consultative approach and help them really understand the situation. It's not only about what they can do to get lower insurance premiums, but what they can do to protect their business and those they do business with.
Start by investing in your own cybersecurity capabilities. You can jumpstart your progress by collaborating with an insurtech or cybersecurity partner that offers best of breed solutions.
You can also use your own data and expertise to help clients navigate the cybersecurity and governance landscape, creating a new revenue stream and competitive advantage. You can read more about how to use your data to drive innovation here.
While the cybersecurity landscape is a rapidly evolving risk, the insurance industry has always been able to emerge as leaders throughout some of the most uncertain times in history. Cyber will be no different if we focus on our own culture and capabilities then share this knowledge with our clients. Let's chat about how we can help you understand and drive your digital transformation.