Insurance is an industry whose true strength, resilience, and responsiveness is revealed at the worst of times. The industry met the challenges of 2020 with flying colors.
The year also revealed the necessity for digital transformation and the opportunity for those who embrace it.
Read on to learn more about the top trends emerging from 2020 and what you can do in 2021 to seize the opportunities that await innovators.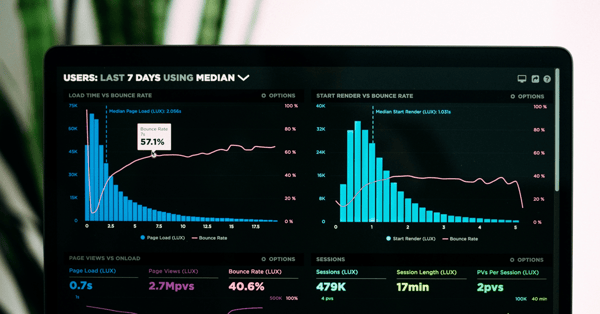 1. Lean into Data Driven Innovation
This past year only accelerated the shift towards digital in every industry. Businesses that have been quick to adapt to the new COVID landscape have thrived and edged out slower competitors. Digital interactions are here to stay and customers expect more in their buying experience. Investing in digital transformation is no longer optional -- it's table stakes.
Enhanced digital experiences have a nice side benefit: valuable data. The "internet of behaviors" describes the value that can be realized from data gathered from newly digital experiences. Data gathered through digital interactions can be measured and analyzed in ways that in-person experiences cannot. This creates new opportunities to innovate, improve customer experience, and drive growth.
Innovation opportunities:
Better buying experience: Use data to make the customer experience smoother, faster, and more personalized -- all while streamlining workflows and freeing your people to focus on relationships.
Expanded value: Use data to bring valuable insights and a more holistic approach based on a deeper understanding of client needs.
New products: Use data to further customize and enrich the solutions you offer.
Better pricing: Having more timely and accurate data enables you to price in ways that are more cost-effective and creative, while protecting your margin.
How to play it:
Make digital transformation a top strategic priority in your 2021 goals and budget.
Consider how you can leverage newly digital interactions for data and analysis.
If you don't have a clear innovation strategy or digital transformation plan, get one.

Read this to learn how

.

2. Rich digital customer experience
Customers have come to expect highly personalized service from agents who understand their needs, interact efficiently, and use every interaction to add value. According to a report by Mckinsey, customers are reporting significantly more efficient meetings with insurers as things have moved digital- 69% of survey respondents reported more efficient interactions.
The demand for more empathetic and efficient interactions is driving new opportunities.
One of the best "low hanging fruit" opportunities is improving how routine customer check ins are conducted. As customer interactions are being re-designed, nudging (regular client touch points with thoughtful prompts and questions) is becoming a proven way to help clients make better decisions, improve product, and increase sales, according to McKinsey.
Innovation opportunities:
Building in more digital touch points can unlock value in four areas:
Product design: More feedback for brokers, and thoughtful interactions increase customer retention and satisfaction.
Sales: Using digital to expand touch points has been proven to boost customer engagement and grow revenue, increasing cross-selling opportunities as much as 30%.
Claims: Increased interaction prompts increased customer acceptance and helps prevent fraudulent claims.
Ecosystem building: Help expand offerings by matching clients with partner products and services through a digital ecosystem. This is particularly valuable through a consultative approach to your insureds.
How to play it:
Collaborate with insurtechs that have the agility and technical skills to complement your own team. Insurtechs have speed that can be leveraged to help incumbents test many of these innovations in a lower risk environment, move faster on emerging opportunities, and stretch their capabilities beyond what they could achieve internally.

3. Remote Work as an opportunity
New technologies and methodologies are emerging to improve the ability of teams to work remotely- beyond just zoom and slack etc. These technologies will help bridge the gap between remote and in person collaboration- affecting internal operations, not just client interactions.
This presents opportunities for organizations to increase efficiencies and unlock value, potentially even beyond pre-pandemic levels. The increase in remote work also presents substantial cyber security challenges.
Innovation opportunities:
COVID has forced the industry to shift to remote work, and the industry has stepped up to the challenge. Those who assume this is the new normal have an opportunity to keep enhancing and improving their virtual workflows. There is a massive opportunity to not only create efficiencies, but enhance both the employee and customer experience.
How to play it:
Take steps now to build the foundation for digital transformation, such as cleaning & enhancing your data, building an internal innovation roundtable, or gathering customer feedback in new ways. You can contact us for a free data assessment here
Break down data silos, making the right data available to the right people at the right time. To learn how to get started, you can read our guide here.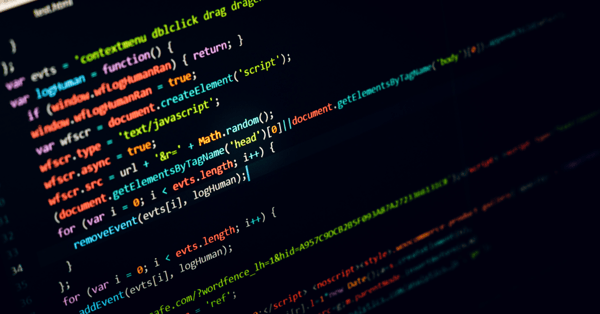 4. Emphasis on Cyber Security
Just a month into lockdown, the FBI reported a 400% increase in cyber attacks and the recent Solar Winds attack marks a new era in cyber espionage by nation-states targeting the private sector.
With such a huge increase in cyber crime, including a substantial jump in nation-state sponsored attacks, cyber governance will become a priority in 2021, especially as penalties are introduced for companies lacking sufficient cybersecurity infrastructure.
Despite the headlines, the benefits of operating in the cloud far outweigh the drawbacks, and cyber security can be effectively managed with the right tools and practices in place. Outdated software and workflows are not equipped to handle the new frontier of data security.
One emerging technology that will help remedy the issue is called cybersecurity mesh. Instead of a single firewall or gateway to access a software, cybersecurity mesh focuses on checking a user's identity as they use a software, rather than just when they enter it. Think of it like a bartender checking IDs for every purchase, rather than just having a bouncer.
In addition to the need to innovate, the increased risk of cyber attacks presents an opportunity for brokers and agents to help clients understand how they can lower cyber insurance premiums and guide them towards resources that can help with assessment, governance, and strategy.
Innovation opportunities:
Cyber security is as much of a revenue opportunity as it is a risk. Companies that adopt modern best practices, and invest in their own cyber security capabilities will manage effectively.
Companies who have developed robust capabilities and offerings in this area, either through collaboration or in house expertise, have an opportunity to create a new revenue stream.
How to play it:
Start by investing in your own cybersecurity capabilities. You can jumpstart your progress by collaborating with an insurtech or cybersecurity partner that offers best of breed solutions.
Use your own data and expertise to help clients navigate the cybersecurity and governance landscape, creating a new revenue stream and competitive advantage.
Despite the challenges of this past year, insurance is uniquely positioned to capitalize on these changes. As an industry based on data and relationships, the opportunity to help our clients understand and mitigate risks can not be overstated. The firms who innovate now will not only see growth, but will help our clients and the broader economy evolve and adapt to the challenges of tomorrow.
Want to learn more about how Highwing can help you capitalize on these opportunities? We'd love to chat. Get in touch for a free data assessment here.